Clematis viticella 'Polish Spirit'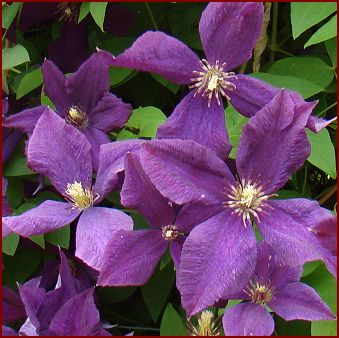 Late flowering
Description: Very free flowering with exceptional lush foliage. Deep blue/purple with slight red bar.
Exposure: Full sun or light shade. Versatile.
Bloom Time : Late spring & late summer to fall.
Size: 12' tall. Very vigorous and fast grower.
Pruning: Blooms on current seasons wood. Prune by 1/2 after each bloom cycle. Cut to 18" in winter when dormant.
Click HERE to return to our Clematis page.