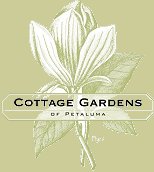 Clematis 'Picardy'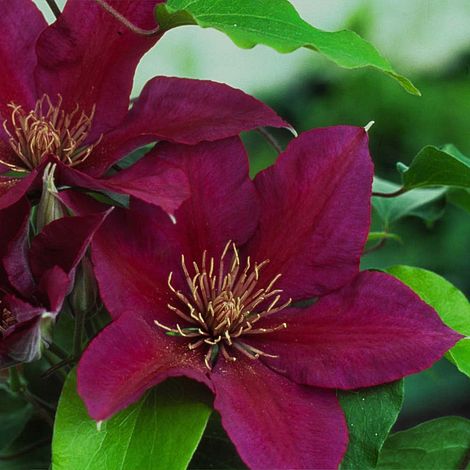 Big, deep magenta blooms with bright red bars down the center of each petal, and all centered with a cluster of golden stamens. A perfect specimen for container gardening, with its petite growth habit, yet as free-flowering as any of its rangier cousins! Perfect for any container, or clambering through roses or on an obelisk or trellis, and of course, a lovely cut flower. Bloom Time: Late spring and again in fall if you follow the pruning instructions below.
Exposure: Part shade. Morning or filtered sun OK.
Water: Regular Soil: Well-drained, rich.
Size: To 6' Tall Pruning: First year, in late January/early February, cut to 6" from ground level to a pair of buds. Then cut by half after the first flush of blooms is finished. Second year & beyond; late winter cut is to 18" from ground level and continue with the summer pruning by half to produce the second flush of stunning blooms. Feed after each pruning session with a well-balanced fertilizer.

Click HERE to return to our Clematis page.