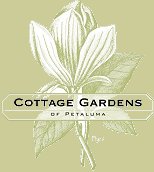 Clematis viticella
'Madame Julia Correvon'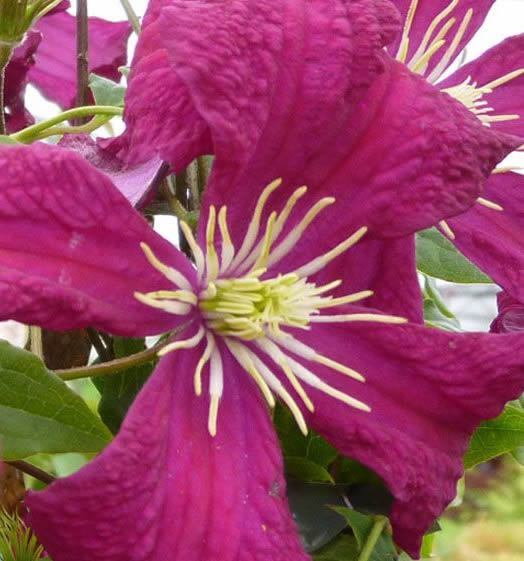 Like all viticella clematis, this is a slender, deciduous climber, perfect scrambling up posts, arbors or trellises or growing gracefully through shrubs and trees. A very reliable, free flowering cultivar, perfect in the landscape and also suitable for containers. The rich, vibrant, red blooms are elegantly simple, with six, slightly curved petals surrounding the central cluster of pale buttery anthers. The blooms are produced abundantly, plenty to delight you outdoors, plus extras for filling your summer bouquets. Size: Climbing 8-12' tall. Water: Regular
Exposure: SF or coastal sun to afternoon shade elsewhere. Soil: Well-drained, rich
Bloom Time: Late spring through June plus a second flush in the fall, if you follow our pruning instructions.
Pruning: In late January/early February, prune back to a pair of buds about 8-12" from soil level. Then to about 18" after the first flush of blooms is finished. Feed after each pruning session with a well-balanced fertilizer.
Click HERE to return to our Clematis page.