Clematis 'Boulevard Fleuri'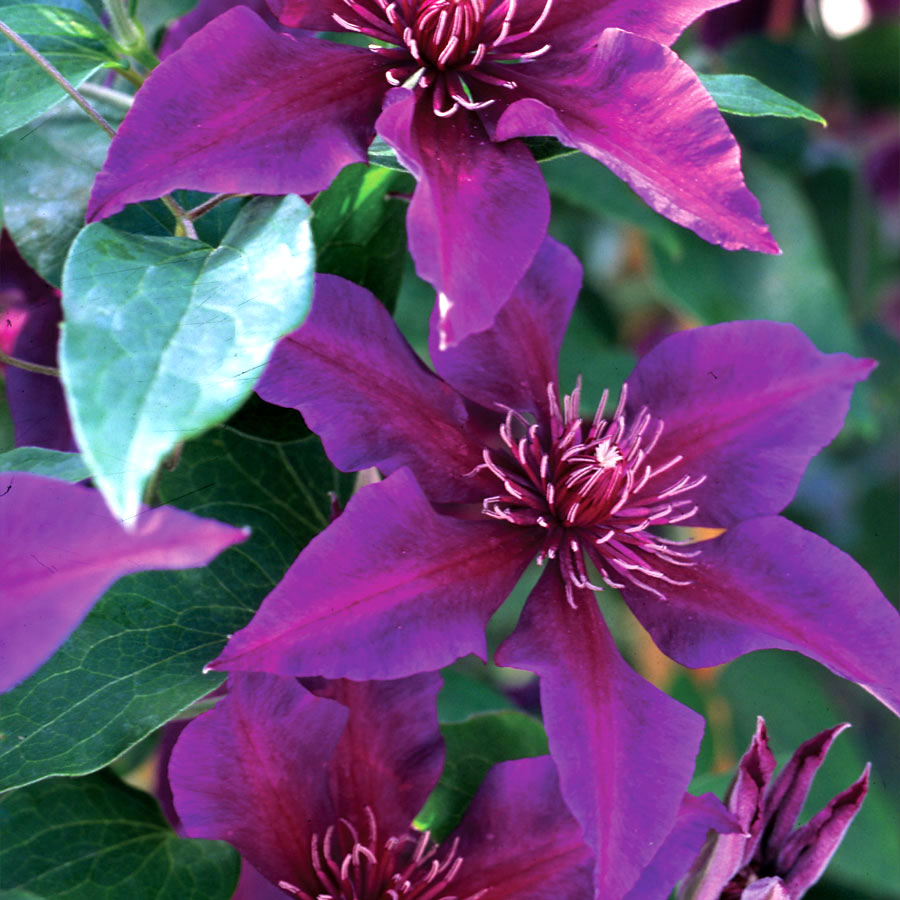 Compact, Large Flowered
Perfect for containers!
A tidy vine, covered with masses of 5" deep violet-purple flowers with a central stripe in deeper tones of magenta. Not so tall, this variety is perfect for growing in containers (try it on one of our lovely spirals!) but equally content grown in the ground or clambering up a short trellis.
Size: 4'Tall
Bloom Time: Late May and again in Fall with correct pruning.
Water: Regular. Soil: Rich, well-drained
Exposure: Full sun to part shade.
Pruning: First year — in late January/early February, cut to 6-10" from ground level to a pair of buds. Then cut by half after the first flush of blooms is finished. Second year & beyond; late winter cut is to 18" from ground level and continue with the summer pruning by half to produce the second flush of stunning blooms. Feed after each pruning session with well-balanced fertilizer.

Click HERE to return to our Clematis page.