White Meidiland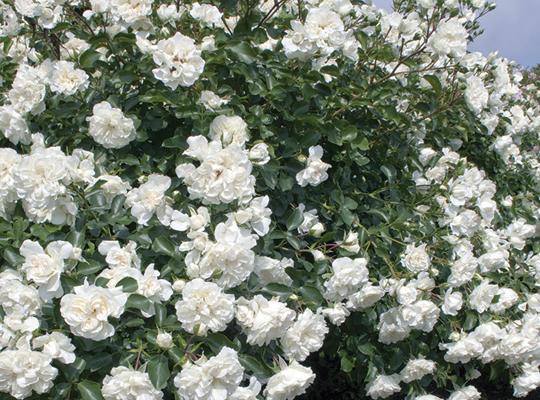 Shrub Rose
This low growing shrub has lush, tough foliage and non-stop blooms. The pure snow white blooms make a clean spectacular show from spring until fall. A wonderful ground hugging flowering shrub, ideal for banks and rocky areas. One of our most popular shrub roses! An easy, super reliable choice for a low maintenance landscape.
A vigorous grower, reaching 2-3' tall and wider.
Click HERE to return to our Rose page.