Top of the World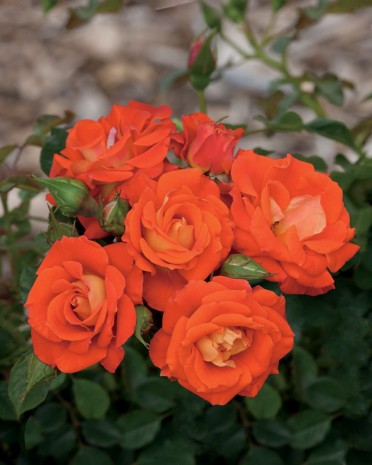 Miniature Climbing Rose
Though the ultimate height is really not that much smaller than many a pillar rose, the blooms, buds and foliage are all petite, adding to the charm of this disease resistant power house of a bloomer!
Long lasting, almost glowing, orange and yellow flowers are carried in shapely clusters and look stunning against the backdrop of crisp, glossy apple green foliage.
A charming climber growing to a very manageable 8-10' tall, perfect for growing on an obelisk.
Click HERE to return to our Rose page.