Sweet Madame Blue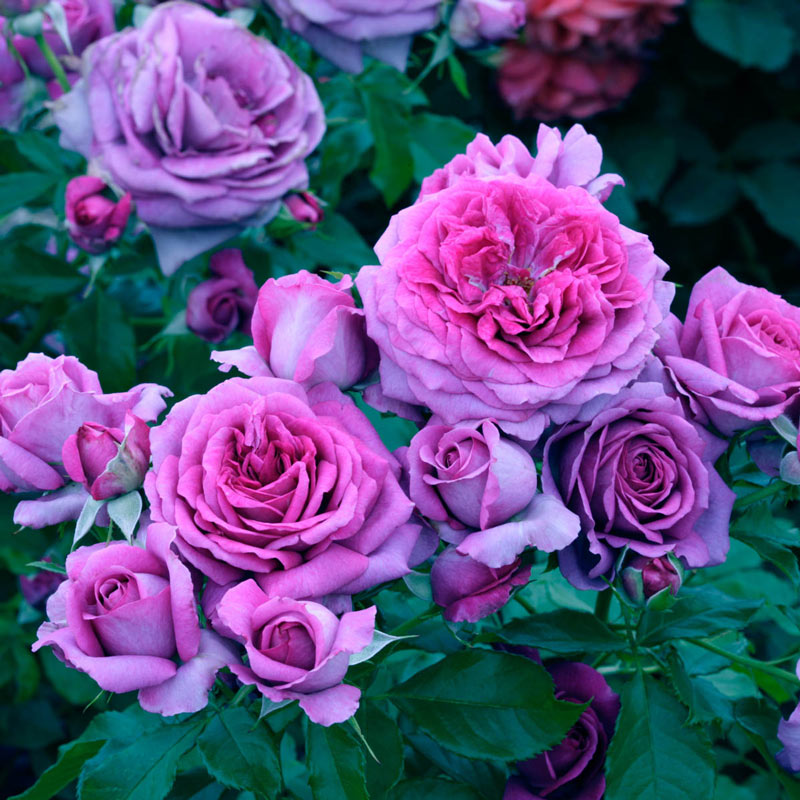 a shrub rose that's covered in flowers for most of the summer—and is almost as gorgeous during the times when it's not—consider this sister to Violet's Pride™, one of the finest rose hybrids. Sweet Madame Blue yields clusters of full-looking blooms that release a moderate fragrance that is both sweet and spicy. The foliage and perfectly rounded habit add further to this rose's appeal, particularly when it is not in bloom. Offers long-lasting colors and very strong resistance to several major rose diseases.
18 - 36 in. High x 18 - 36 in.Wide

Click HERE to return to our Rose page.