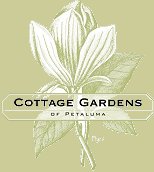 Starla

Miniature Rose
A robust miniature with big, pointed buds opening to crisp white blooms and a strong vigorous grower, producing long stemmed, petite blooms all season long. Lots of bright green clean leaves, long-lasting pristine snowy white blooms, excellent vigor and all-round attractive habit makes Starla an elegant choice for the front of a border, and perfect for container planting.
Grows 18-24" high and 18" wide. Upright..
Miniature roses are a wonderful addition to a garden! Tidy enough to tuck into almost any sunny corner, or grow in a container, giving you non stop (if little) blooms and color.
Click HERE to return to our Rose page.