Pop Art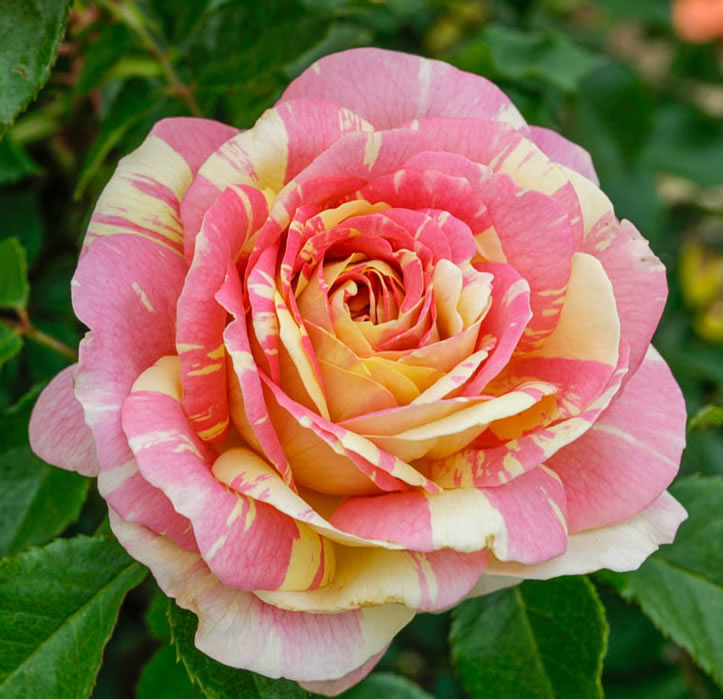 Hybrid Tea
Unlike most striped roses, which typically feature red blooms with light yellow striping, the flowers of this unique variety are pastel pink with stripes that are deeper yellow. As a non-clustering grandiflora, its lush flowers grow one to a stem, not together in bunches. You'll appreciate how the glossy foliage sets off the blooms so well. Pop Art offers long-lasting colors, a moderately fruity scent, and very strong resistance to diseases such as rose rust, downy mildew and powdery mildew. How tall it grows and how wide it spreads depend on the climate, with warmer zones producing larger plants.
24-54 in. high and spread 18-30 in.4" blooms with 60-75 petals .
Also available in tree form!

Click HERE to return to our Rose page.