Pillow Fight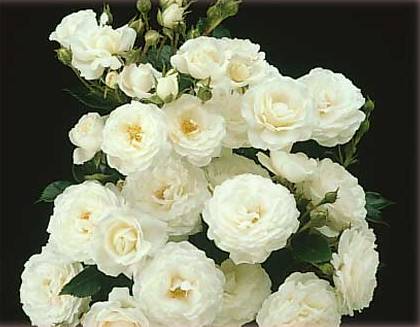 Shrub Rose
A seedling of 'Gourmet Popcorn' and quite fantastic in its own right. Lush, deep green, tough, disease resitant foliage and non-stop clusters of snowy white, fragrant blooms. A wonderful ground hugging flowering shrub, ideal for banks and rocky areas. An easy, super reliable choice for a low maintenance landscape.
A vigorous grower, reaching 2-3' tall and wider.
Also available in tree form!
Click HERE to return to our Rose page.