Perfect Moment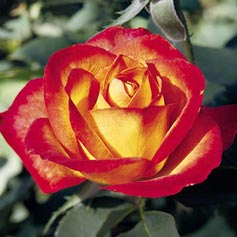 This luminous beauty seems to glow from within. Enjoy the ever-changing palette of this AARS-winning rose in radiant reds and yellows. The captivating blossoms bloom freely on an upright, vigorous plant. With its matte green foliage on strong stems, this showstopper is sensational in bouquets.
Height to 4'. Red-yellow blend with pointed, ovoid buds. 4 1/2" blooms with 30-35 petals on 15" stems. Matte green foliage. Mild, citrusy fragrance.



Click HERE to return to our Rose page.