Jubilee Celebration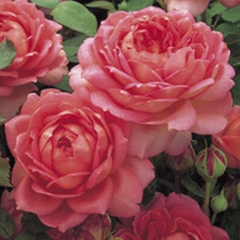 David Austin English Rose
Its large, domed flowers are of a lovely rich coral-pink with tints of gold on the underside of the petals; each bloom being elegantly held well above the foliage. Despite the size of the flowers, they are produced with exceptional freedom and continuity.

The growth is vigorous; building up into a fine shrub. It is very healthy. There is a deliciously fruity rose scent with hints of fresh lemon and raspberry.

4 ft. x 4 ft.
Click HERE to return to our Rose page.