Gertrude Jekyll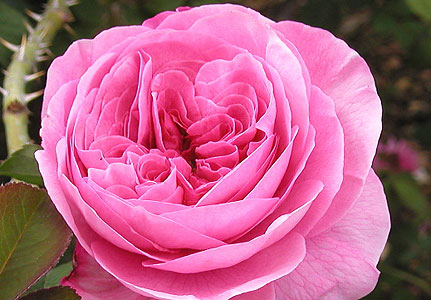 David Austin English Rose
Densely petaled and fully cupped, these blooms boast an essence so exquisite it's used in perfumes! Opening continuously on a vigorous plant, this clear but unmistakeably hot pink English rose makes a striking addition to perennial beds.
5' high. Deep pink, ovoid buds. 4"-5" blooms with 40 petals. Medium green foliage. Strong, damask rose fragrance.

Click HERE to return to our Rose page.