Don Juan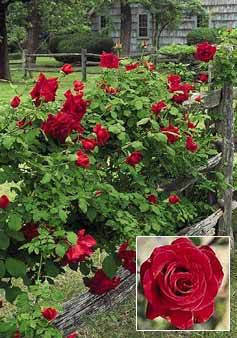 Don Juan Climbing Rose
One of the only fragrant red climbers in the world – a seductive presence in any garden! Dramatic, crimson flowers with velvety, ruffled petals and an intoxicating damask scent are a standout in the garden – like a flamenco dancer on stage. The blossoms are set on long stems, just perfect for cutting!
8'-10' H / Dark red / Ovoid buds / 5" blooms / 35 petals / Dark green foliage / Strong, damask fragrance



Click HERE to return to our Rose page.