Crimson Meidiland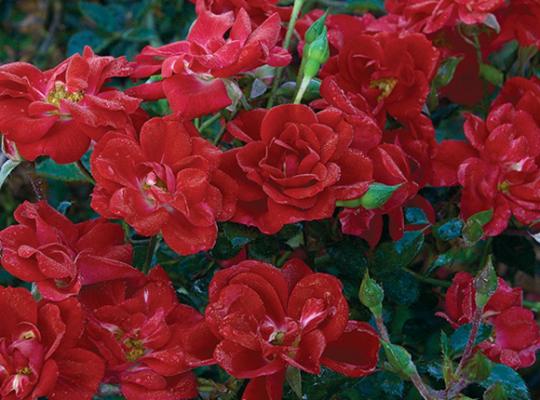 Shrub Rose
This landscape shrub rose is a breakthrough in groundcover rose breeding for its resistance to black spot, controlled habit and floriferousness. The deep bronze burgundy color of the fall foliage is an added landscape bonus. An easy, super reliable choice for a low maintenance landscape.
A vigorous grower, reaching 2' tall and wider.
Click HERE to return to our Rose page.