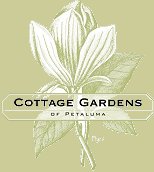 Chihuly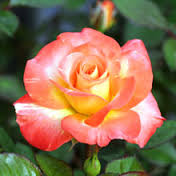 Hybrid Tea
Like the beauty and perfection of Dale Chihuly's glass. The most beautiful 3 1/2-4" blooms of ever-changing colors of apricot/yellow/orange and red are painted, blushed, blended and at times striped with these colors. All produced on a continually blooming plant. In bush form, Chihuly grows to 3.5' high and a little less in width, with moderately upright form, and good disease resistance.
This beauty is available in tree form, on a 3' stem, bringing color to a whole new level in your garden!

Click HERE to return to our Rose page.