Clematis 'Roguchi'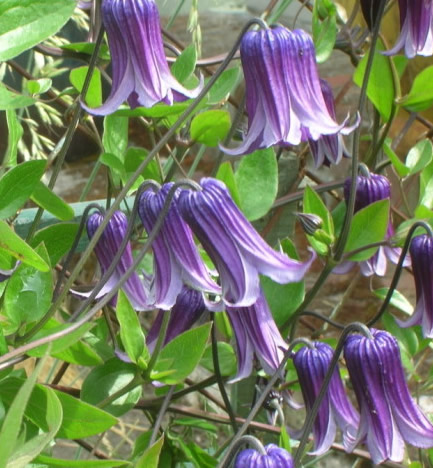 A beautiful selection from Japan with a loosely sprawling habit & absolutely stunning 2.5 inch bells of deep purple that bloom all summer & beyond! This is the one to ramble through your roses, guide up a pretty obelisk or spill from a lovely container!
Size: 6' Tall Soil : Amended, well drained.
Water: Regular Bloom Time: Profuse from summer to fall.
Exposure: A.m. sun to part shade.
Pruning: Prune hard in late winter/early spring for more branching and spectacular results. Feed with a well balanced fertilizer after pruning.

Click HERE to return to our Clematis page.