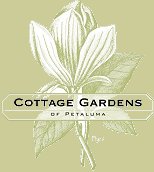 Clematis 'Mrs PT James'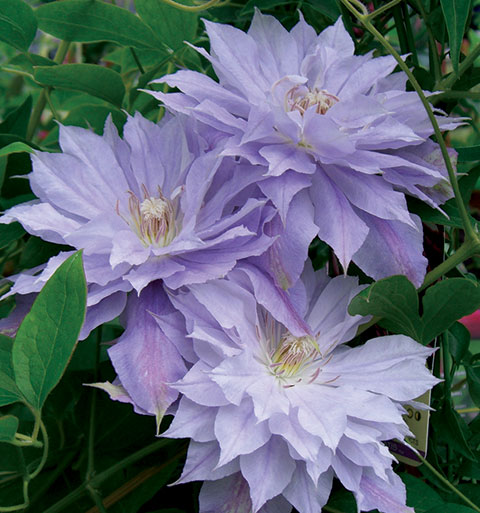 Early, Large Flowered, Double!
Abundant, sky blue 6-8" double and semi double STUNNING blooms cover this vigorous vine from June to September. When the plant is young, most of the blooms are single (still lovely), but as the plant ages, the blooms just keep getting better and are full, mature, beautifully double. Super floriferous either way and well worth planting! Hybridized on Salt Spring Island, BC, and a beauty.
Exposure: Sun to part shade. Size: 6-9' Tall
Pruning: Prune to a pair of buds about 2' from the ground in earliest spring. Encourage a second spectacular flush of blooms by cutting the whole vine back by half right after the first blooms are spent. Feed with a well-balanced fertilizer after pruning for best results.
Click HERE to return to our Clematis page.