Clematis florida 'Sieboldii'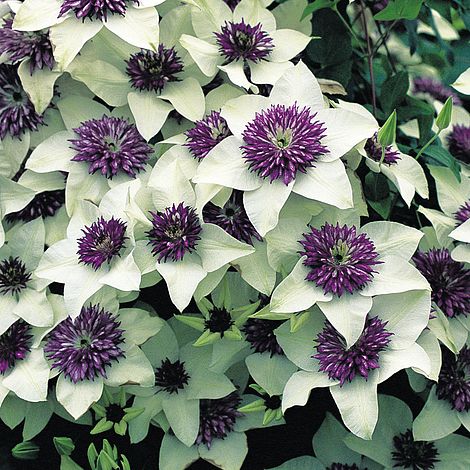 Creamy white outer petals support a crest of deep purple anthers. Fast and vigorous, this is a striking addition to your shadier borders or woodland setting. Works great in containers too!
Exposure: Part shade - filtered or morning sun.
Bloom Time : Spring to early fall.
Size: 10-12' High.
Pruning: Hard prune in spring, to 6".


Click HERE to return to our Clematis page.