Clematis 'Dr. Ruppel'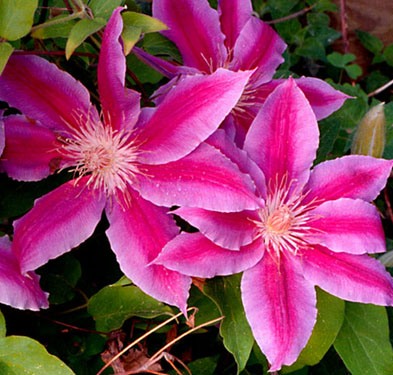 Large Flowering Cultivar
Description: Pale orchid purple, ruffled edges, carmine central bar, golden stamens. Strong grower.
Bloom Time: Late spring and again in fall.
Pruning: Prune by 1/2 after each bloom cycle. January, cut to 6" from ground level.
Exposure: Full sun or pt. shade.
Size: 6-10' tall.
Click HERE to return to our Clematis page.