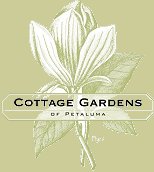 Clematis
'Cardinal Wyszinski'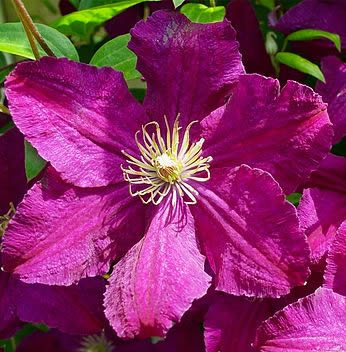 Early, Large Flowered
Stunning, large, crimson flowers -up to 8" across - cover this beautiful vine in late spring the deep green foliage making an excellent backdrop for the gorgeous blooms. A pretty cluster of gold and purple anthers center each bloom. A very dramatic choice for any fence or arbor, and a beautiful cut flower. Size: 9- 12' Tall
Exposure: Part shade. Morning or filtered sun OK.
Water: Regular Soil: Rich, well-drained.
Bloom Time: First one, late spring. 2nd in fall.
Pruning: 1st year in late January/early February, cut to 6" from ground level. Then cut by half after first flush of blooms is finished. Second year & beyond; late winter cut is to 18" from ground level. Feed after each pruning session with a well-balanced fertilizer.
Click HERE to return to our Clematis page.