Bourbon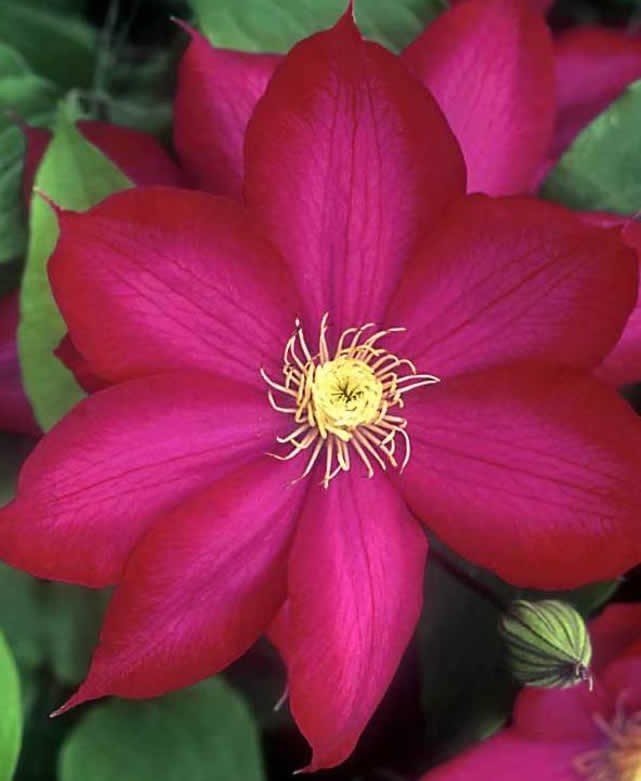 Large Flowering Cultivar
Description: Stunning, 5-6" blooms in deep red with darker edges & paler bars down the center of each petal. A frilly yellow center completes the picture, contrasts beautifully with the dramatic bloom color. Free flowering, with a long bloom period, on compact, tidier plants. A perfect choice for smaller gardens, or patio containers.
Bloom Time: Summer.
Size: 4-6' tall.
Exposure: Does best with afternoon shade. Avoid planting this beauty where the more intense afternoon sun could harm it.
Pruning: In late January or early Feburary, cut back to around 2 feet high, to a pair of healthy buds. For a second spectacular flush of blooms, cut back again, by as much as one half after first bloom cycle. Dead-head as necessary to keep clean and tidy.
Click HERE to return to our Clematis page.