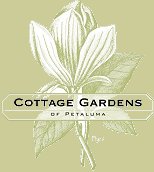 Clematis 'Blue Light'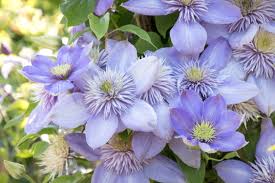 A sport of Mrs. Cholmondely with stunning, huge violet-blue blooms measuring up to 6" across and centered by a fluffy ray of inner, pale blue petals. The springtime show displays the most double flowers, while the later blooms can be a mix of single, semi-double & double. Adds to the interest of this easy to grow, vigorous grower and prolific bloomer!
Size: Climbing to 6-8'
Exposure: SF or coastal sun to afternoon or bright dappled shade elsewhere.
Bloom Time : June to August with a second flush in late fall.
Water: Regular
Soil: Well-drained, enriched.
Pruning: In late January/early February, prune back to a pair of buds about 8-12" from soil level. Then to about 18" after the first flush of blooms is finished to ensure second bloom.
Feed after each cut back with a well-balanced fertilizer.
Click HERE to return to our Clematis page.