Clematis alpina 'Helsingborg'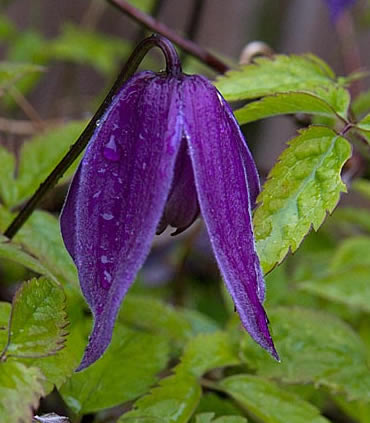 Early Flowering Cultivar
Description: Two-inch long, deep bluish-purple pointed sepals, and purple stamens on nodding, slightly twisted, bell-shaped flowers.
Bloom Time: Early spring.
Pruning: Prune by 1/2 within a month after blooming.
Exposure: Protect from hottest afternoon sun. Appreciates the employment of the practice of 'Tops in the Sun, Feet in the Shade.'
Size: 8-10' tall.
Click HERE to return to our Clematis page.