Clematis x 'Alionuska'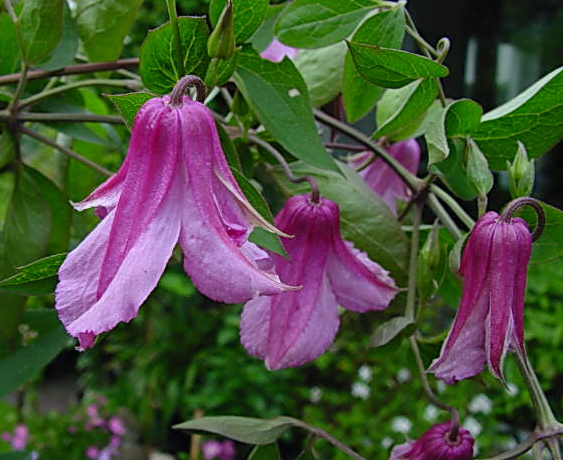 A free-flowering hybrid from Ukraine that bears 2.5-inch long, bicolor, pink bell- shaped flowers throughout the growing season. A non-climbing variety which makes a delightful addition for the mid or front of the border or equally lovely in a shaded container. Stunning scrambling through shrubs
Bloom Time: Late spring/early summer.
Exposure: Afternoon shade. Size: 5-6' Tall
Water: Regular
Pruning: In late January/early February, cut to 6-8" from ground level to a pair of buds. Then cut by half after the first flush of blooms is finished. Feed after each pruning session with well-balanced fertilizer.
Click HERE to return to our Clematis page.